Patricia Fita Rios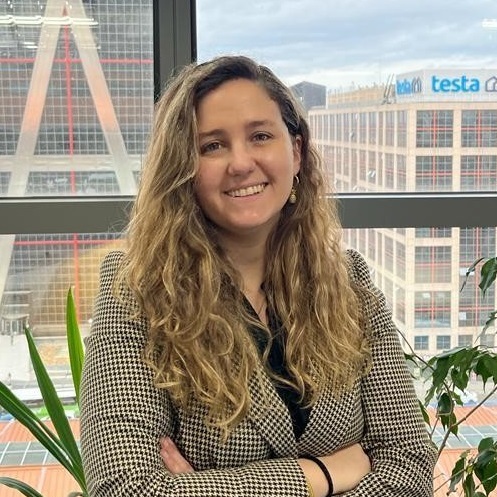 PROFESSIONAL EXPERIENCE
2021 – present, Lawyer at Fundación Fernando Pombo.
2017 – 2021, Lawyer in the Litigation and Arbitration Department at Ramón y Cajal Abogados.
January 2016 – May 2016, Internship in the Gulf Coast Jewish Family & Community Services, Refugees Center.
SPECIALISATIONS
Civil Litigation and Arbitration: Legal management of banking proceedings in all procedural phases, mainly based on actions for annulment of General Conditions of Contract, liability actions under Law 57/68 and in real estate matters. Collaboration in international arbitrations.
Coordination of social action projects. In particular, projects focused on the elderly, the Second Chance Law, leases and subleases.
Lines of research include, matters of public interest such as the social responsibility of the legal profession, ESG criteria or the development of the Pro Bono and Legal Clinics.
TRAINING
LL.M in Law and Bussines Law. Universidad Pontificia de Comillas, Madrid (2016 – 2017)
LL.M. in International Law. Stetson University College of Law, Florida (2015 – 2016)
Law Degree and Business Diploma. Universidad Pontificia de Comillas, Madrid (2016 – 2017)
Marketing Curse. London School of Economics, England (2014)
MEMBERSHIP OF PROFESSIONAL BODIES AND ASSOCIATIONS
International Bar Association –IBA-
Ilustre Colegio de Abogados de Madrid (ICAM) (Madrid Bar Association)
LANGUAGES
English